Christmas is not complete without homemade candy. My mother-in-law is a pro at vanilla fudge, caramels, and pecan logs. I can make all of those with her hand-holding (and in her kitchen), but the only candy I am brave enough to make on my own is toffee. It is really simple to make, and makes a great gift for anyone.
Seriously…who doesn't love toffee?
The only requirement is a candy thermometer. They are pretty inexpensive. Our family likes the Taylor brand. You also need a heavy-bottomed pot. I usually double this recipe and use a 3 qt. saucepan, but when I make the single recipe I use a 1.5 qt. pan. If you use too big of a pan your candy will be too low to reach the thermometer.
Butter Toffee
2 sticks butter
1 cup sugar
2 tsp water
2/3 cup almonds (optional)
1 cup chocolate chips
Melt butter in saucepan over low heat. Add sugar and water and stir (with a wooden spoon) until sugar dissolves. Turn heat up to medium hook your candy thermometer onto the pan. Continue stirring until you can see the color start to turn from light yellow to a golden brown. Add the almonds (optional).
TIP
:
Do not remove your wooden spoon from the pan or it can crystallize your whole batch of candy when you put it back in.
Now continue stirring and watch that thermometer like a hawk! I actually kneel down so I can see it at eye-level, but I'm really tall so some of you might not be able to kneel…just bend over and watch it. The temperature for toffee can range from 270 to 300, depending on your altitude. Here in the mile-high city I have found 275 to be perfect for this recipe. You might just have to experiment with this, so buy lots of butter and be prepared to try a test batch. If it's a little chewy instead of crunchy after it cools then you didn't cook it long enough, and if it has a burned flavor then you cooked it too long.
Very quickly pour mixture onto a cookie sheet. I use my Silpat. Don't worry about what shape the toffee ends up in. Wait about 5 minutes, and then sprinkle chocolate chips on top, and then wait for 5-10 minutes for them to melt completely, and then spread evenly with a rubber spatula.
Now comes the hardest part…waiting for the toffee to completely cool before you break it up and snitch a piece! I like to put mine on the cold floor of my garage to speed up the process. You can use your fridge, too. It is best for the chocolate to be very cold before you break it up…and then it will break cleanly along with the toffee.
Wrap up a few pieces in a really cute way (see
this post from Annie
for some great ideas),
and
you have an impressive homemade gift for neighbors, teachers, or friends.
Make some for yourself too…you deserve it after all you do to get ready for Christmas!
(Do you think this philosophy is the reason I gain about 5 lbs during the month of December?)
--Tammy
Linking to: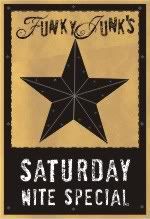 Pin It